Expect Top-Quality Embroidery Every Time You Choose Us
We Got Em Tees has been family owned and operated since 1984. Our top-most priority is your complete satisfaction. We strive hard continuously to make sure your embroidery is done the way you want with utmost care and attention.
Please feel free to call us at 760-983-6087 or 909-727-7699 to learn more about our prices. Please visit us today in the Apple Valley and Upland, CA area.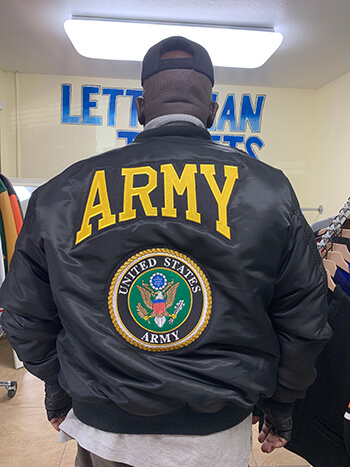 Have a look at our service areas
Inland Empire surrounding communities
Upland
Victorville
Hesperia
Apple Valley
Oak Hills and surrounding High Desert communities
Professional embroidery services you can depend upon
Corporate polo hats
Embroidery that compliments custom logos
Embroidery for any garment, such as T-shirts, sweaters, or even dresses
Embroideries for branding companies