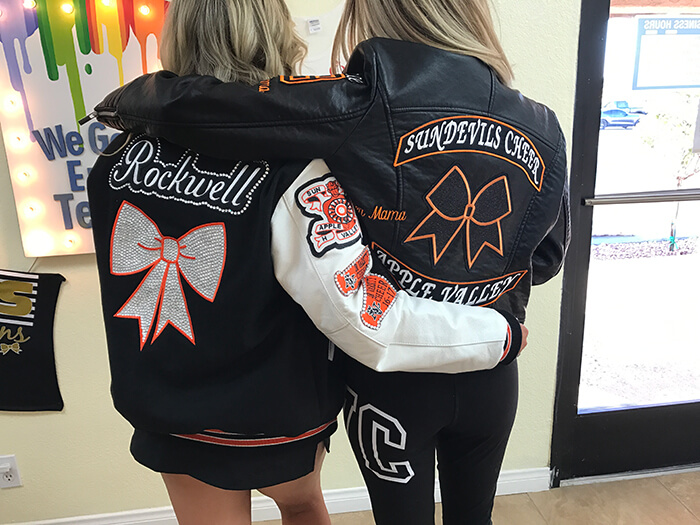 About Us
In 1984 when I was only ten years old my mother, Gay Thomas began WeGotEm Printwear. With two young daughters she began to see a need for someone within the community that could offer quality work for affordable prices.
As I grew up, I worked and learned beside my mother. In 2002 she retired with my father to the mountains. That is when I stepped into the family business. We worked from home printing garments for local schools, and sport teams etc.
In 2015, we came into an opportunity to grow our business and learn the embroidery trade. With that came the Apple Valley store front as well as 3 embroidery machines and our prized chenille machine. Now we were able to provide both printed and embroidered garments. The chenille machine allowed us to venture into the Varsity and CIF patch business, this in turn really made us what we are today. The premier place in the desert for your Varsity jackets.
In April of 2019, we saw another need, and have opened our 2nd location in Upland, CA. We now have even more embroidery machines as well as a chenille combo machine to help us fulfill all of our patch orders.
Technology has changed in the last 30 plus years, but we still see the need for quality printing, embroidery and patches at affordable prices.